You may be considering moving to Manhattan Beach or you're just looking for fun things to do on vacation – either way, you're in for a treat. There's always something fun to do here! Whether your cup of tea is surfing, shopping, or simply taking in the beautiful scenery, this little slice of heaven has something for everyone.
To help get you started, here are 21 of our favorite things to do in Manhattan Beach, California. Enjoy!
1. Visit Roundhouse Marine Studies Lab and Aquarium:
This unique aquarium with free admission lets you explore tide pools and touch anemones, urchins, sea stars, and other sea creatures. Watch undergraduate students conduct oceanic and environmental research, and immerse yourself in a marine experience.
2. Grab a bite to eat at Manhattan Beach Creamery:
As you might have guessed, this is the best ice cream spot in town. Try the Sticky Bun Crunch ice cream (it's amazing!) and grab an outdoor table for some people watching!
3. Hang out at the Manhattan Beach Pier:
This 928-foot long pier is renowned as one of the best surfing spots in the nation. There are also plenty of shops, restaurants, and places to stroll along the boardwalk. Check out Brewco or Shellback Tavern for pub-style food and great drinks!
4. Take a trip to Hollywood:
While this is outside of Manhattan Beach, it's a popular day trip – just a 30-minute drive away. There are plenty of things to do and see in Hollywood.  The Hollywood sign, a Warner Brother's Studio Tour, Griffith Observatory, and the Walk of Fame, just to name a few!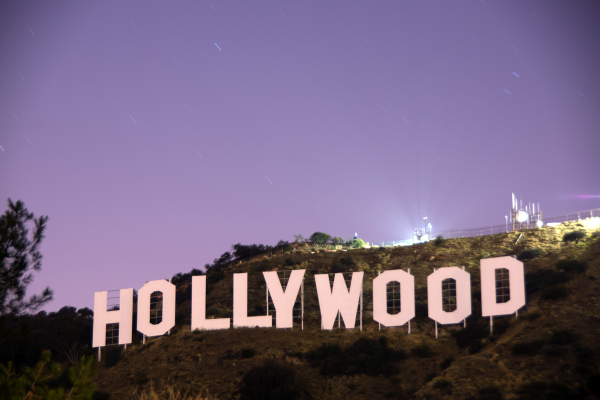 5. Go surfing:
If you know how to surf, bring your board and hit the waves! You can even take surfing lessons. Camp Surf, for example, has surf lessons for beginners through advanced, and even offers surf camps for kids 7 and up.
6. Play volleyball on Manhattan Beach:
This is a prime location for volleyball. Go with friends or make new ones – either way, it's a blast! There are courts in the sand all over Manhattan Beach, but if you can't find one, just ask someone and they'll point you in the right direction.
7. Go shopping downtown:
There are plenty of cute boutiques downtown Manhattan Beach. Whether you're looking for a unique souvenir or just want to window shop, you'll find a lot to browse here. From apparel to books and games, there are nearly 100 locally-owned retailers to find something for everyone on your shopping list!
8. Rent a bicycle or do a Segway tour:
There are two great ways to see the city on your visit. Hop on a bicycle for a quick tour around Manhattan Beach. Or if you're up for more of an adventure, rent a Segway and make your way around the beach and downtown with a guided tour.
9. Take a yoga class:
Yoga is big in Manhattan Beach, so there are lots of classes for everyone and a variety of locations. Check out Sweat Yoga for an online schedule of classes you can enroll in.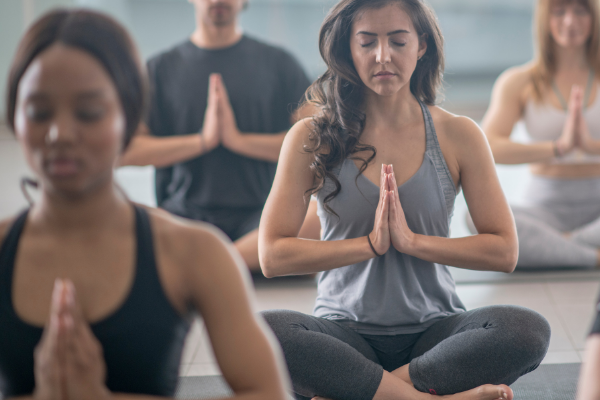 10. Get your fortune told:
While there's no proof that fortunes can predict the future, it's still a fun experience. There are several fortune-tellers to choose from in Manhattan Beach!   
11. Slide down the sand dune:
One of the most unique things to do in Manhattan Beach, slide down a 100-foot sand dune.  There are stairs on both sides of the dune for easy access. Around the park, you'll also find a children's playground, picnic areas, and restrooms. Reservations are required to be sure it doesn't get overly crowded.
12. Visit the Tide Pools:
The tide pools dotting So Cal beaches are a unique and beautiful feature of our beautiful coast.  You can walk along the paths and explore sea life right in front of you!
13. Walk along the Strand:
Walk along the path that hugs the coastline, and you'll be rewarded with gorgeous views of the beach and ocean. This is an ideal spot for a morning or evening walk.
14. Go on a boat tour:
There are several kinds of boat tours around the area from which to choose. You can go whale watching, wine tasting, fishing – anything your heart desires!
15. Have a picnic at Polliwog Park: 
The park has a great playground for kids, lots of green grass perfect for picnicking, and even a pond. It's the perfect place to spend the day.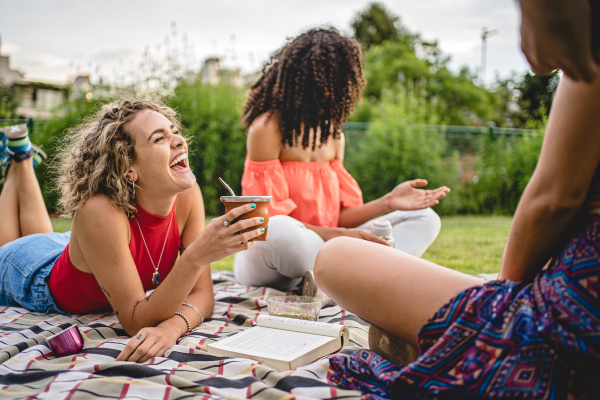 16. Peruse Manhattan Beach Botanical Garden:
This garden is filled with a variety of flowers, cacti and more. It's the perfect place for a little nature break from all the beach time.
17. Go out for a nice dinner:
There are plenty of great restaurants in Manhattan Beach. Try Nick's Manhattan Beach, The Arthur J steakhouse, Rock'N Fish or The Strand House for amazing food and views.
18. Relax at the Spa:
There are several spas in Manhattan Beach, all with unique services. If you have time, indulge in a spa day and let someone take care of you for a change. Check out Trilogy Spa for massage, facials, sauna, skin care, sculpting, and more!
19. Go to the Farmers Market:
Every Tuesday from 11am to 3pm, Metlox Plaza is transformed into a bustling farmers' market filled with food and fun. This is a great spot to bring the family and pick up some fresh produce or a sweet treat!
20. Visit an Art Gallery:
There are several art galleries in Manhattan Beach, all worth checking out. Plan a visit to Bo Bridges Gallery for fine art photography, or Riley's Arts Gallery to check out original paintings and limited edition prints.
21. Finish your day with a beautiful sunset:
Relax and watch the sun go down over the ocean. You won't regret spending your day in Manhattan Beach and even better, you'll have some amazing pictures to remember it by.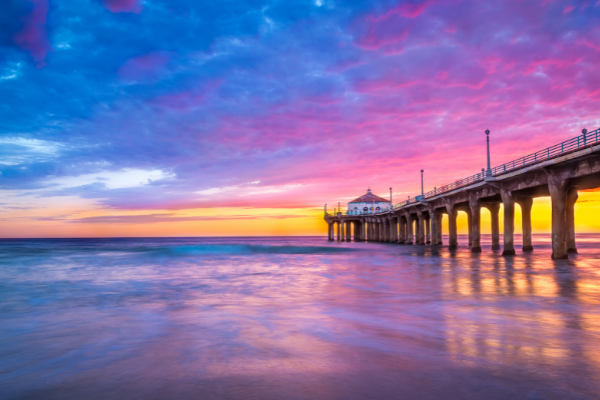 Enjoy Your Time in Manhattan Beach!
That about sums up our favorites! But if none of these piqued your interest, there's plenty more to do, especially in nearby areas like Los Angeles and Santa Monica. You may be interested in these other blogs:
Ready to make the move to Southern California? Fisher Real Estate can help – we have plenty more insight to offer. Contact us today to find your Manhattan Beach dream home!