Find out why
our clients love FisherRealEstate.com
Lindsey T.
"Our first home buying experience took several months in such a competitive market with our particular neighborhood choice and specific requirements. Charles Fisher made this process so much easier for us to navigate. He was always available and up to date on anything and everything we needed. …"
Brian G.
"When it came time to buy our first house, we were a bit overwhelmed. It's a huge purchase so we had a lot of questions.

Charlie was the perfect fit for us. He was laid back and easy going, but he was on top of it. He answered every text, call, or email we sent him...and we sent a lot and he …"
Tara G.
"Charles is an ethical and genuinely hard-working agent. He was recommended to me by an investor, and I used him to purchase my primary home. He stayed ahead of listings; he was VERY responsive via text, email, and phone. He had some pocket listings, and alerted me to specific properties that …"
Sam & Soon
"We highly recommend Charles Fisher as a Realtor. We interviewed a number of experienced and highly qualified realtors, but we felt most confident with Charles Fisher. His work and outcomes were very impressive. We received a full cash offer in the first week of the listing. We closed in one …"
Storm & Richard
"Charles is an absolute Rockstar realtor!!! He helped us purchase our new home in LA, going above and beyond to ensure that the process moved along efficiently and smoothly, thereby reducing the stress usually involved in purchasing a home. We closed within 30 days of our first viewing!!!

I really…"
Katie & Tommy
"Charles helped my wife and I find the perfect home for our family. He helped us for several months tour homes while we tried to find the right area, the right size home, etc. He was extremely patient and definitely proved his worth when we actually did identify and bid on the home we eventually …"
Dayna C.
"Charles helped us find our first home in El Segundo and we could not have asked for a better realtor. He has been helping LA residents buy and sell homes for over 11 years. His years of experience and connections in the industry truly helped us find the perfect home for our growing family at an …"
Adrian & Carly
"Charles was a pleasure to work with, professional, intelligent, and very knowledgeable in the entire process. We would highly recommend Charles to anyone who is looking for an agent to work with, and we will definitely work with him for any of our future real estate needs! He helped us find our …"
Maria
"Charles is the best of the best! I worked with him to purchase my first home-- he was incredibly patient, knowledgeable and responsive. Charles provided guidance and support in several multi-offer situations-- he knows the market, discusses all options and is a great advocate. Post purchase of my …"
Troy T.
"I had a great experience with Charles, trying to find a house in SoCal is very stressful. but Charles made it a lot less stressful and was very knowledgeable. he is the most dedicated and honest realtor I have ever met and was there every step of the way. Even when we were ready to give up finding …"
See our Full Suite of Zillow Reviews!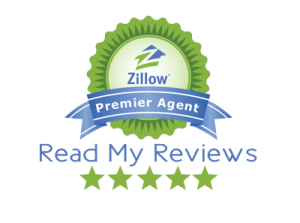 View Zillow Reviews