About Fisher Real Estate
Specializing in properties throughout the Westside and the South Bay, Charles Fisher has worked in the real estate industry for more than 16 years and is affiliated with RE/MAX Estate Properties.
The Service You Deserve In Realtors You Can Trust
With over 16 years of experience, we are committed to fulfilling our clients' real estate needs by utilizing our outstanding resources, specialized marketplace knowledge and analytical skills. We pride ourselves in providing clients a seamless experience when navigating the real estate process, while exceeding their buying and selling expectations.
Our goal is to offer a personalized and professional approach with a commitment to our core values of exceptional service, unparalleled work ethic, reliability and integrity.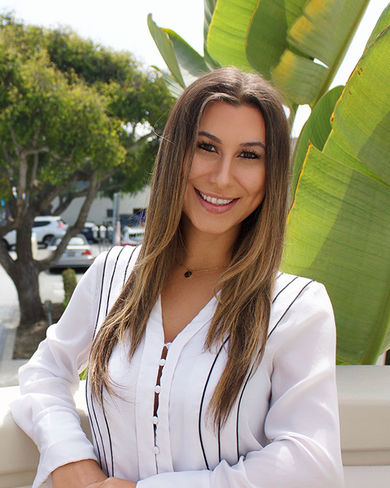 Sylvette Mascioni
Sylvette is a born and raised South Bay native who's passion is helping others. She received her undergrad from Loyola Marymount University in Business Management where she developed a love for real estate shortly thereafter. Her experience in marketing and organizational management has allowed her to approach everything she does with devotion and a pursuit of perfection.
Sylvette and her team epitomize attentiveness, detail and unparalleled work ethic to ensure a positive experience for every real estate purchase or sale. Her dedication and care in everything she does is what makes her an asset to the community. Her goal is to assist in every transaction, ensuring an excellent and seamless experience. She believes that trust is the fundamental component to a successful client/agent relationship, as this principal has garnered consistent referrals for Fisher Real Estate.
Sylvette is exceptionally knowledgeable about the South Bay and surrounding areas. With her highly personable approach and results driven mission, she strives to find innovative ways for market education and trends.
When not helping the team, Sylvette loves spending time with her family and friends and bike riding on the strand in the South Bay.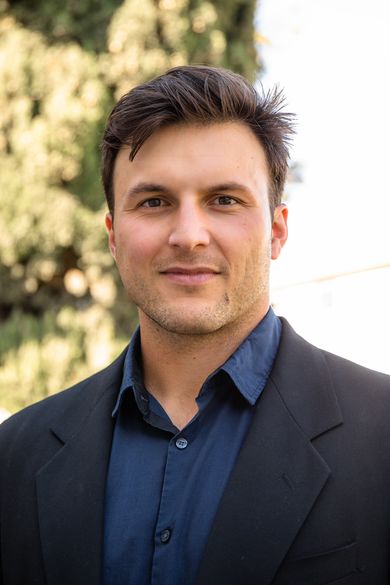 Anton Hedayat
Anton Hedayat grew up in El Segundo, CA. He was recruited as a rower to the University of California San Diego where he graduated with a bachelors degree in political science.
After college, Anton joined a local construction company where he began learning the intricacies of building custom homes. Having a lot of experience working with the trades, he went on to work in sales for ServiceTitan. A big tech company that provided top of the line software for residential and commercial construction trades. Eventually, Anton found his footing in the world of real estate where he works within the FisherRealEstate team. A group where innovation and intent drives their dedication to bringing the best possible experience to buyers and sellers.
Local Area Guides
Use our local guides to explore market trends, new listings, schools, and top businesses within the areas that interest you.
Client success stories
Find out why our clients love to work with us.
"We worked with Charles on the purchase of a new house, and our first house in California. He patiently showed up to all tours, provided great perspective on considerations, was on top of emerging inventory given his depth of relationships, and had winning strategies for getting the deal done in such a hot market. We won't hesitate to recommend Charles and team!"
"Charles and his team were an absolute pleasure to work with and I am extremely happy to have chosen him to represent me to sell my home. The level of professionalism he brought to the table was incredible. He is extremely responsive, very knowledgable of the market and friendly, making working with him very easy and enjoyable. I highly recommend him to anyone looking to sell or buy!!"
"I was referred to Charles by a family member. I couldn't be happier with the recommendation as he was the perfect fit for my sale. He was very knowledgeable, responsive, a great communicator, caring and helpful with everything that was necessary to accomplish in preparing my older home for sale. He made a somewhat emotional and stressful situation much easier than I thought it would be. I never had a doubt that my home would sale with Charles as my agent."
"Charles was professional, knowledgeable, and made himself available throughout the process to help myself and my wife with our home purchase. He came highly recommended by multiple friends and surpassed our expectations in every way. He was a pleasure to work with and we couldn't recommend him more highly."
"We had a great experience working with Charles on our Manhattan Beach home purchase in 2021. As first time home buyers, Charles was an excellent choice as he was able to walk us through all facets of the purchase process, from open house visits through the close of escrow (and even after!). His unique insights on all things real estate, coupled with his considerable network in the South Bay, cemented the fact that we were in great hands with Charles throughout the transaction lifecycle. We highly recommend him for any and all real estate needs."