Sell with us
Get proven results and streamlined service from start to finish. Scroll down to learn more about how we can get you results with our record-setting sales strategies.
Maximum exposure
Get maximum exposure of your listings
Professional Home Stagers
Increase selling price, decrease selling time. Home staging showcases your home in its best light, making all the difference when selling your property.
Custom 360 Virtual Tour
Allow potential buyers to control which parts of the property they want to view and from any angle.
Property Video
Turn your property into an exciting and interactive video for buyers to visualize the layout of your home as well as the lifestyle it offers.
Why work with us?
Our main competitive advantage is rooted in the following commitments to our family of clients:
A One-on-One Tailored Approach
Focused on protecting your interests and catering to your needs with a customized and careful approach to pricing, marketing and negotiation.
A Transparent Methodology
Transparent communication with our clients about all details related to the transaction with their best interest in mind.
Proactive Strategies
Anticipating shifts and proactively identifying potential issues while providing professional guidance throughout the process.
A Commitment to Exceptional Quality
Committed to working within your goals while leveraging our top vendor relationships to ensure we showcase your property in the best light possible.
Be Local, Think Global
Leveraging our local connections and the RE/MAX network to link your property with agents nationally and internationally.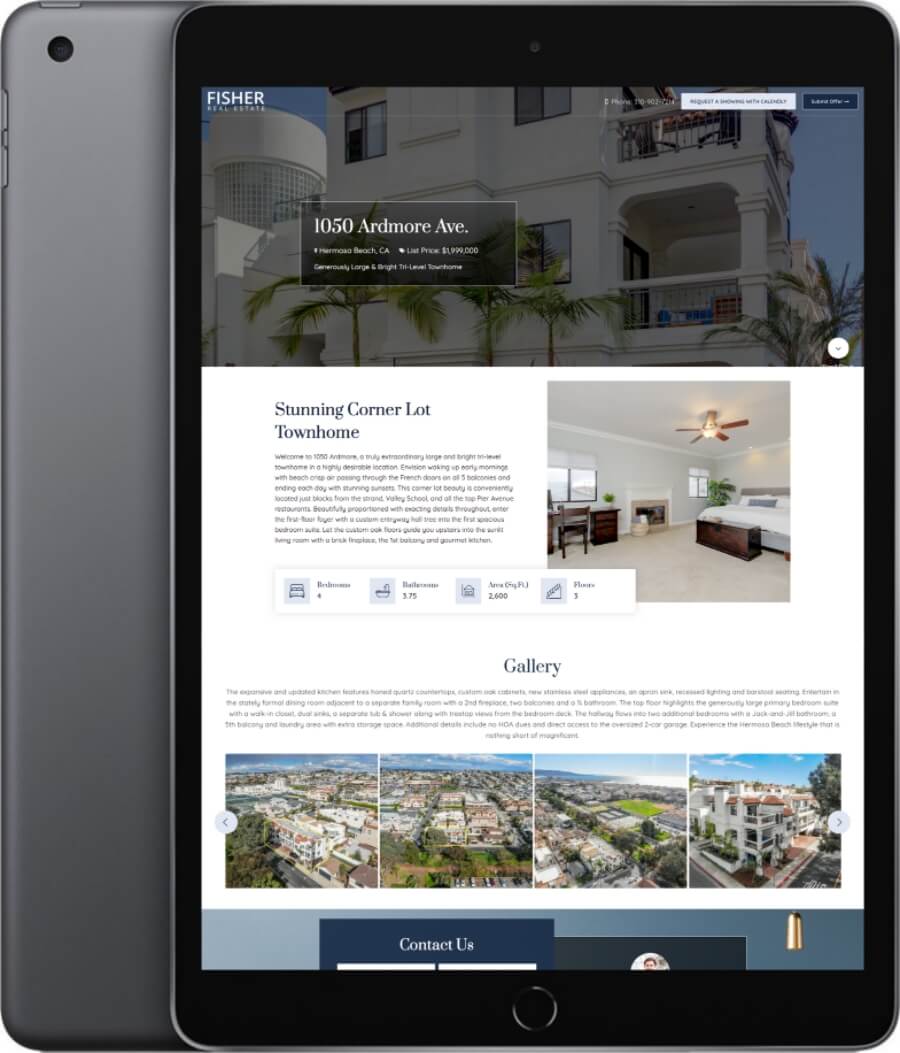 Custom Property Sites
Find all the pertinent information about your property in one easy space.

About your city

Floorplan

Custom 360 Virtual Tour

Property Video

Sleek Web Design

High-End Photography
Client success stories
Find out why our clients love to work with us.
"We worked with Charles on the purchase of a new house, and our first house in California. He patiently showed up to all tours, provided great perspective on considerations, was on top of emerging inventory given his depth of relationships, and had winning strategies for getting the deal done in such a hot market. We won't hesitate to recommend Charles and team!"
"Charles and his team were an absolute pleasure to work with and I am extremely happy to have chosen him to represent me to sell my home. The level of professionalism he brought to the table was incredible. He is extremely responsive, very knowledgable of the market and friendly, making working with him very easy and enjoyable. I highly recommend him to anyone looking to sell or buy!!"
"I was referred to Charles by a family member. I couldn't be happier with the recommendation as he was the perfect fit for my sale. He was very knowledgeable, responsive, a great communicator, caring and helpful with everything that was necessary to accomplish in preparing my older home for sale. He made a somewhat emotional and stressful situation much easier than I thought it would be. I never had a doubt that my home would sale with Charles as my agent."
"Charles was professional, knowledgeable, and made himself available throughout the process to help myself and my wife with our home purchase. He came highly recommended by multiple friends and surpassed our expectations in every way. He was a pleasure to work with and we couldn't recommend him more highly."
"We had a great experience working with Charles on our Manhattan Beach home purchase in 2021. As first time home buyers, Charles was an excellent choice as he was able to walk us through all facets of the purchase process, from open house visits through the close of escrow (and even after!). His unique insights on all things real estate, coupled with his considerable network in the South Bay, cemented the fact that we were in great hands with Charles throughout the transaction lifecycle. We highly recommend him for any and all real estate needs."
Recent Articles
Follow our latest news and thoughts which focus exclusively on insights, industry trends and top news headlines.